Thank you for thinking of volunteering!
We are always looking for people who could spend just a little of their valuable time to help us. Volunteering for us is a great way to make good use of your skills while supporting our hospitals' Charity
.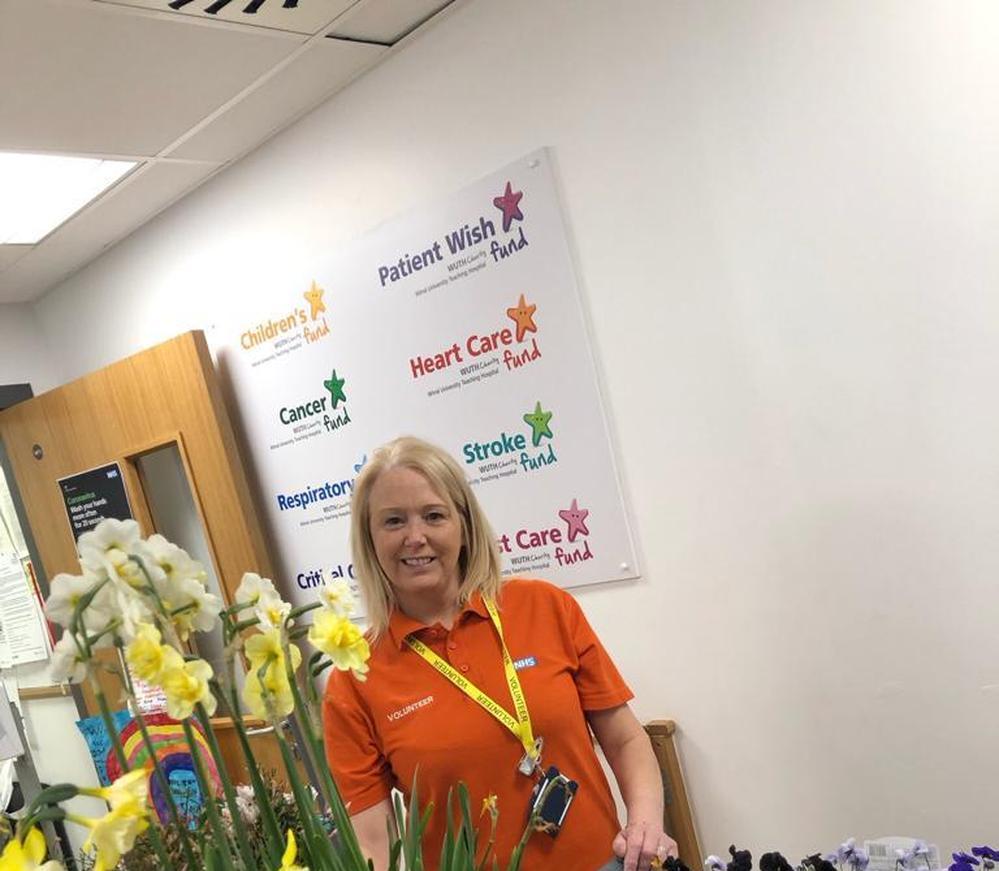 Join us!
If you would like more information please do get in touch - wuth.charity@nhs.net
You can download and pre-fill your application form, emailing it to the above address.
DOWNLOAD THE VOLUNTEER APPLICATION FORM HERE
We'll be in touch soon!
Meet our volunteers
Mark supports WUTH Charity with an awareness stand in the Main Entrance at Arrowe Park Hospital every Tuesday. He promotes the Charity lottery and helps with general enquiries about the Charity.
Thor volunteered for work experience over the holidays. Thor says:
"Hi, I'm Thor, and I've volunteered for WUTH Charity! I'm 18 years old and I'm aiming for a career in NHS Finance. I've helped to prepare for the 70th anniversary of the NHS, and visited lots of wards while experiencing how WUTH Charity works. I've helped with admin, the first WUTH Bake Off and much more!

"I loved being a volunteer for the Charity because I have a real appreciation for the NHS and want to help in any way that I can! I now work at another hospital, and my time with the Charity definitely helped me to prepare for my current NHS role."
Different roles
Here are just a few ways you can support us as a volunteer…
Volunteer Community Ambassadors
Could you be the face of WUTH Charity in your community?
Perhaps delivering charity flyers and posters to businesses in your local area or attending events in the community to raise awareness … this is a chance to talk to your community about the fantastic work that takes place in our hospitals and is ideal if you want to support us on an ad-hoc, flexible basis.
Events Volunteer
Could you help and support the team at a variety of events?
Tasks range from cheering on competitors, selling raffle tickets, carrying collection buckets and engaging with the public.
Charity Office support
Do you enjoy meeting new people? Or perhaps you prefer administrative tasks?
We have front-office and back-office opportunities to suit you! You could spend time with us welcoming visitors and supporting their enquiries, or help us with 'business' tasks, or a bit of both!
Who volunteers?
Everyone who volunteers for WUTH Charity is motivated to do good things in their local community.
Some volunteers might also be looking for work experience to help with NHS or community / charity-based careers, some volunteers might be looking for a new challenge after retirement, and some may be Trust staff, keen to help out in their spare time.
Whatever brings you to us, we what to hear from you!