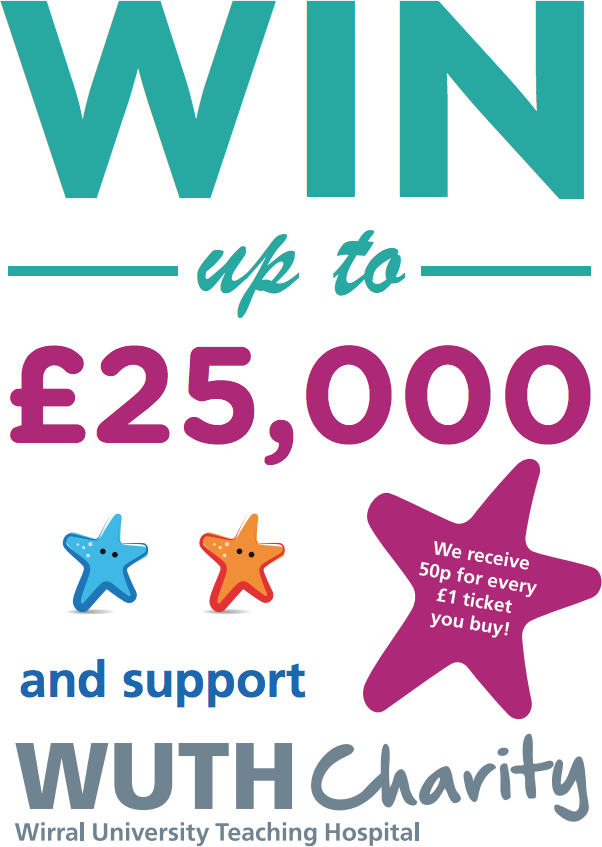 Donate small, win big
Join the WUTH Charity community and help to make a difference to patient care in Wirral hospitals!
A chance to win costs just £1, with at least 50p going directly to WUTH Charity. The remaining 50p is used to cover lottery administration and provide prizes. Even better, if you win the jackpot of £25,000, we will receive an extra £2,500.
How it works
WUTH Charity lottery is managed through Unity, a leading fundraising lottery. Each chance to win costs just £1 and the draw takes place every Saturday.
When you join, you will be allocated your own 6-digit number (you can purchase more than one if you wish). A random winning number is drawn each week. To win, your own number must match 3, 4, 5 or all 6 digits of the winning number in the correct sequence.
All lucky winners will automatically receive their prize cheque by post, so you can't miss out.