More than £116,000 donated to our COVID-19 Support Fund
Since April 8th many groups and individuals have donated or fundraised for our COVID-19 support fund. The money raised will be used on projects to enhance the well-being of Trust Staff, volunteers and patients at its sites, including Arrowe Park and Clatterbridge hospitals.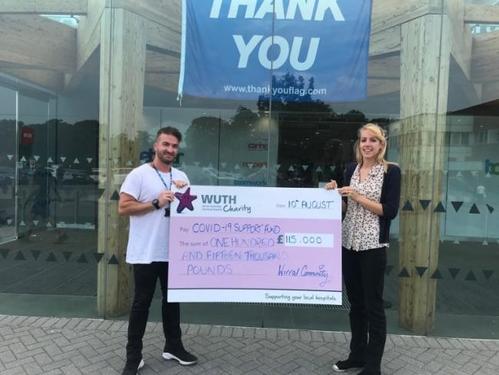 Janelle Holmes, Chief Executive at Wirral University Teaching Hospital, said: "I would like to say a big thank you, on behalf of everyone at the Trust to the people of Wirral and beyond who have been so generous in their donations to our COVID-19 Support Fund appeal. Their support has meant so much to our staff. I would also like to also say a huge thank you to the Wirral Globe for their support with the appeal.
John Hammond from Claughton Village is one of the fundraisers. John, who is a survivor of the Hillsborough disaster, raised £3900 by encouraging people to complete fitness challenges. His fundraising was also a tribute to the 96 who lost their lives.
John said: "Every person that donated took part in some type of exercise that involved the numbers 9 and 6. Hundreds of people took part turning a sad say into a happy day for me and a lot of people."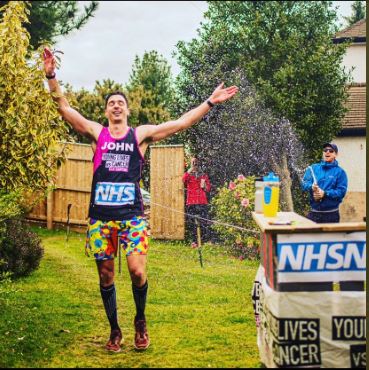 John Harris was due to run the London Marathon, but instead ran 1210 laps of his back garden - the same distance as a marathon. John's Wirral Garden Marathon took him 4 hours and 212 minutes to complete and raised more than £9,500.
Staff have been making suggestions on how the money could be spent. The ideas include refurbishment, new furniture and fittings for ward staff rooms, facilities for overnight visitors of terminally ill patients and improvements to outside areas, providing green spaces for people to relax in. Upgrades have already been made to some outdoor areas. New benches have been installed to help people enjoy a much needed break in the fresh air. Further improvements to other areas are in the pipeline.
Victoria Burrows, Head of Fundraising for the Trust and WUTH Charity, said: "Our COVID-19 appeal is nearing £120,000. That's thanks to the generosity and kindness of the whole community. The Charity team have really enjoyed talking to people about their fundraising efforts and challenges. Their donations will be put to good use through projects that contribute to the health and wellbeing of staff and patients here at WUTH."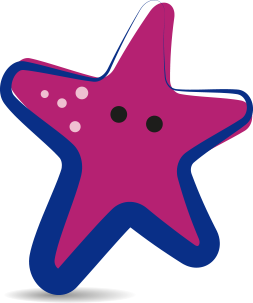 Help us raise money to improve your local hospitals